The Ordinary Niacinamide 10% + Zinc 1% 30ml
Regular price

$24.99 USD

Sale price

$16.99 USD

Unit price

per
Niacinamide or Nicotinamide (NAM) is a form of vitamin B3 found in food and used as a dietary supplement and medication.[3][4][5] As a supplement, it is used by mouth to prevent and treat pellagra (niacin deficiency).[4] While nicotinic acid (niacin) may be used for this purpose, niacinamide has the benefit of not causing skin flushing.[4] As a cream, it is used to treat acne.[5] It is a water-soluble vitamin. Niacinamide is the supplement name while Nicotinamide (NAM) is the scientific name.

Side effects are minimal.[6][7] At high doses liver problems may occur.[6] Normal amounts are safe for use during pregnancy.[2] Niacinamide is in the vitamin B family of medications, specifically the vitamin B3 complex.[8][9] It is an amide of nicotinic acid.[6] Foods that contain niacinamide include yeast, meat, milk, and green vegetables.[10]
Niacinamide was discovered between 1935 and 1937.[11][12] It is on the World Health Organization's List of Essential Medicines.[13] Niacinamide is available as a generic medication and over the counter.[8] Commercially, niacinamide is made from either nicotinic acid (niacin) or nicotinonitrile.[12][14] In a number of countries grains have niacinamide added to them.[12]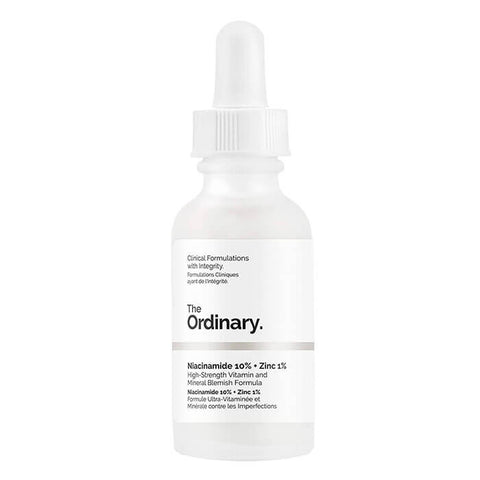 About this item
Niacinamide (Vitamin B3) is indicated to reduce the appearance of skin blemishes and congestion. A high 10% concentration of this vitamin is supported in the formula by zinc salt of pyrrolidone carboxylic acid to balance visible aspects of sebum activity.
Contraindications: If topical Vitamin C (L-Ascorbic Acid and/or Ethylated L-Ascorbic Acid) is used as part of skincare, it should be applied at alternate times with this formula (ideally Vitamin C in the PM and this formula in the AM). Otherwise, Niacinamide can affect integrity of the Vitamin C.
Directions
Aqua (Water), Niacinamide, Pentylene Glycol, Zinc PCA, Dimethyl Isosorbide, Tamarindus Indica Seed Gum, Xanthan gum, Isoceteth-20, Ethoxydiglycol, Phenoxyethanol, Chlorphenesin.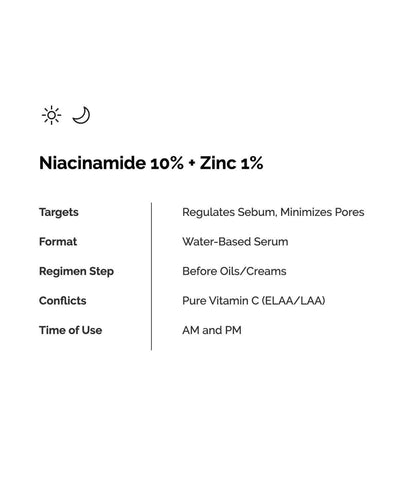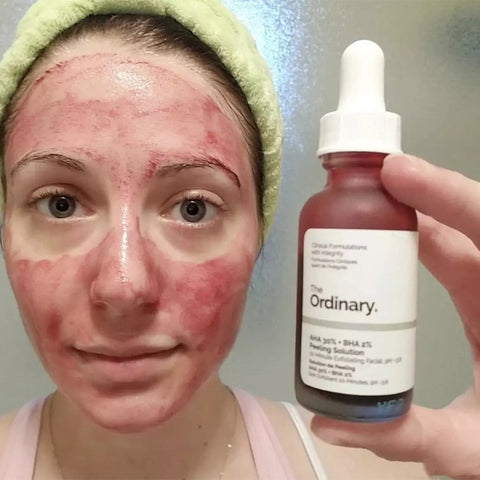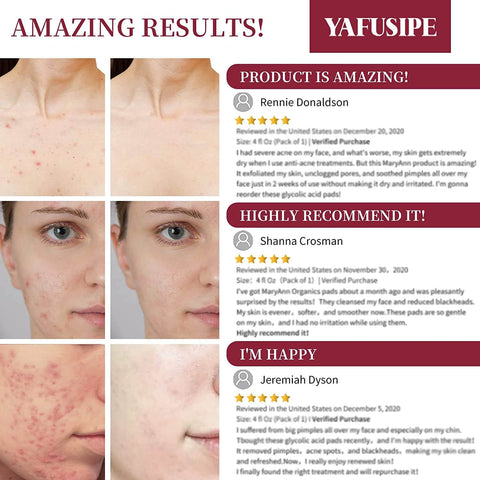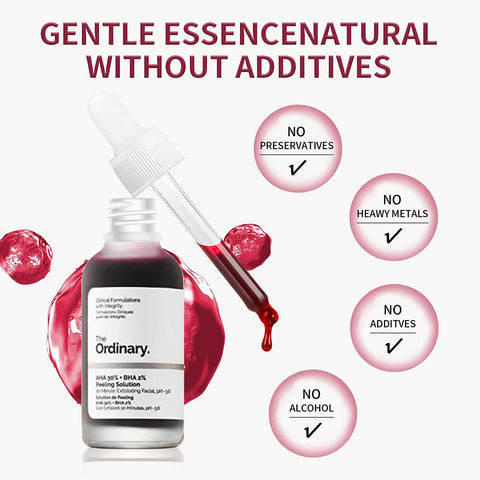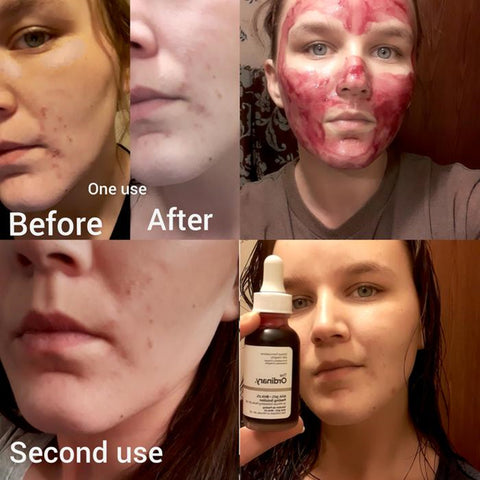 About this item
Chemical Peel for Face: Bring out your skin's natural glow with salicylic acid serum. This exfoliating facial serum deeply penetrates the skin to remove the top dead layer, leaving behind a smoother, fresher layer of skin. This micro peel also helps to banish dark spots and acne, shrink pores.

Powerful Exfoliator Deep Cleaser& Pore Minizor: The perfect addition to your daily skincare routine, this alternative to salicylic acid offers gentle exfoliation which eliminates dead skin cells and impurities without drying out your skin.

Enriched With Botanical Extracts: The facial peel was made of natural ingredients such as AHA, BHA, Lactic Acid, Glycolic Acid, and Aloe Vera, which works synergistically to naturally nourish your skin from within. Rejuvenate your skin with our chemical peel as it tightens pores and reduces the appearance of oily skin, age spots, and breakouts.

How to Use it: Step1, wash your face and then dry it. If you use the aha serum peeling off at the first, please apply 3-4 drops on your face and stay 1 minute, and then wash it. when you adapt in it, and you could stay 3-10 minutes, and then wash it.

NOTE&100% Warranty: Before you use the aha peel serum, please use a small patch on your neck or arm to test, and stay 10 minutes. if your skin has any problem please stop using the skin peels for the face, and contact us immediately. If you have any other questions, please contact us immediately, we would solve them at once. A perfect gift for women.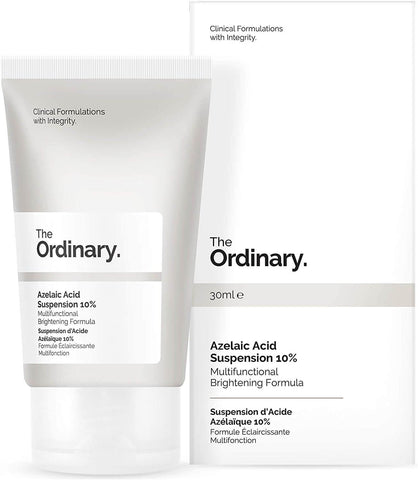 About this item
Azelaic Acid Suspension 10% from The Ordinary is a multi-functional, brightening cream formula with 10% azelaic acid. This lightweight, cream suspension is great for those looking for solutions for dullness/uneven tone/textural irregularities.

Benefits Targets textural irregularities, signs of congestion uneven skin tone, and signs of aging PH 4.00 - 5.00
Contact us

Cuteshein is a brand of Guangzhou Huanqiujuku Technology Co., Ltd. The company is located in the East Hall of Taifeng Building, Panfu Road, Guangzhou City, Guangdong Province

We believe in providing excellent customer service and will do everything possible to satisfy our customers. If you have any questions, comments or suggestions, please feel free to contact us or send an email to: cs@cuteshein.com

For further assistance, please call our Customer Service team at :
(+86)1376 088 5499

Response Time: 9AM~6PM during weekdays (expect a delay during weekends and holidays)
Share